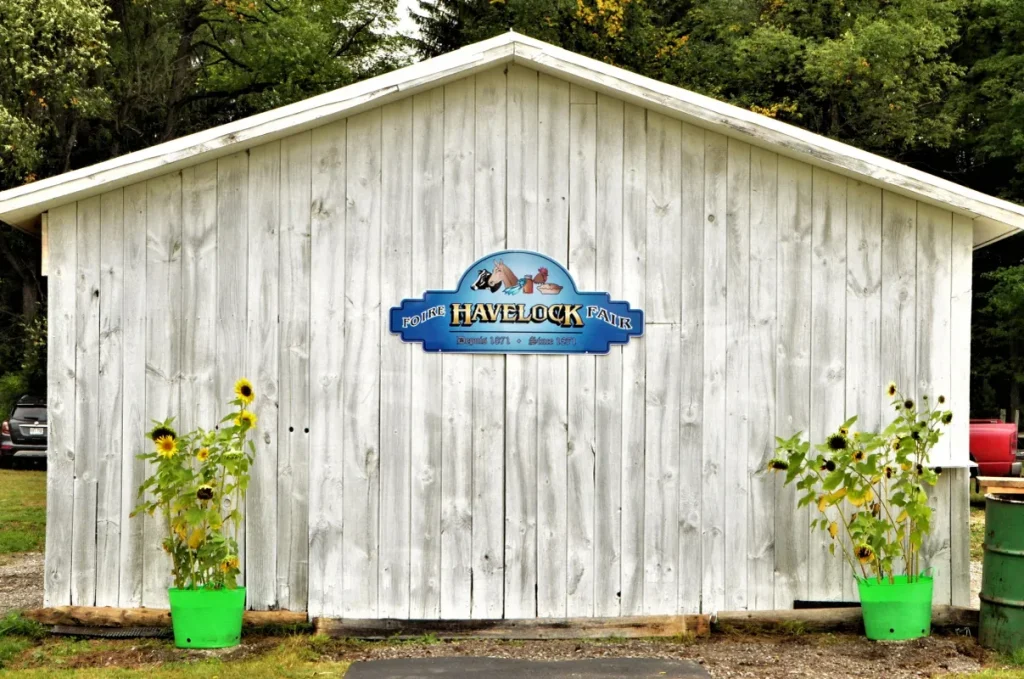 The 150th edition of the Havelock Fair in 2022 will be held on September 10-11.
Entrance Fees
A pass valid for both days is $10.00
Accompanied children under 12 are free.
Important : Dogs are not allowed on the site, for safety reasons, given the animal exhibits.

Fair Book + Horse Show Guide
The official 2022 Fair Book is now available (PDF, 10MB), as is the 2022 Fair Horse Show Guide (.DOC, 30KB), for download.
Program
Saturday
6 :00
Gates are open for exhibitors only
8 :00
Gates open to the public
All day
Live music
Antique cars, machinery and snowmobile display
9:00
Sugar shanty opens
10:00
Horse show
École au champs (Exhibit for young and old to help promote agriculture and understand the work involved.)
Children's activities (games, story time, face painting)
10 :30
Deadline to participate in the exhibitions
11:00
Opening ceremony by the president
Indoor exhibitions judging starts
Open dairy and 4H Showmanship Exhibitions
11:30
Chicken meal by the Women's' Auxiliary of the Barrie Memorial Hospital
12:30 -13:00
Children's races in horse ring
13:00
Horse show continuation
Beef, sheep, goats and pig show
16:30
Door closes for indoor exhibitions (doors open back at 9:00am)

Sunday
6 :00
Gates are open for exhibitors
8 :00
Opening of the gates to the public
All day
Live music
Antique cars, machinery and snowmobile display
9:00
Doors open for the indoor exhibitions Sugar shanty
10:00
Rabbit show
11:00
Heavy horses show
4H exhibitions continuation
12:30 -13:00
Children's activities in Ring
13:00
Heritage livestock show
Miniature horses show
16:30
End of events
Various food vendors will be present on the fairgrounds