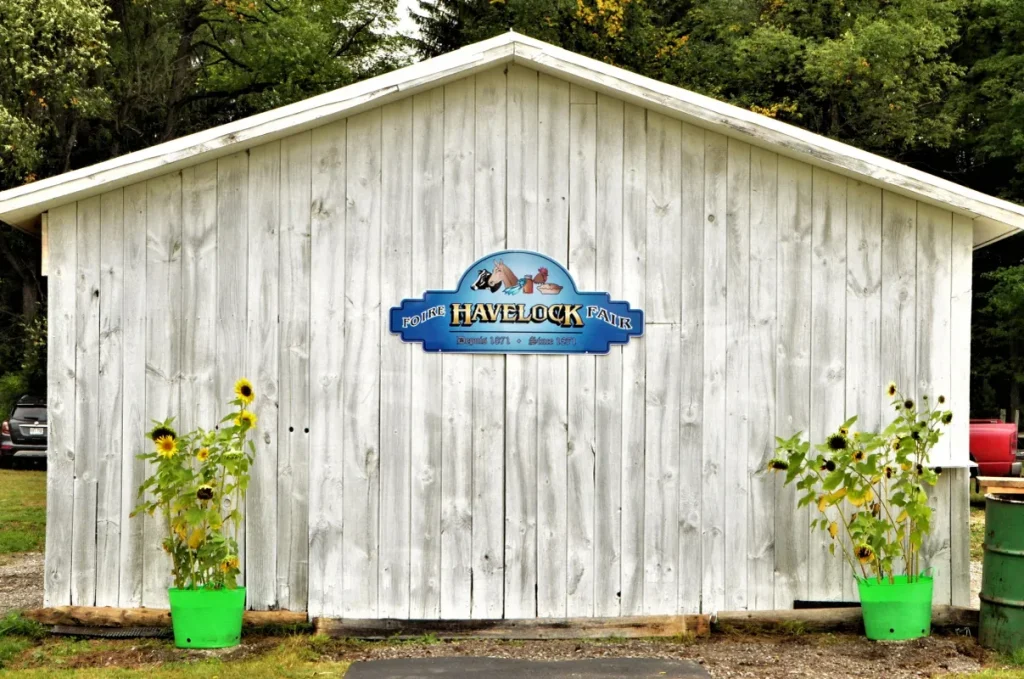 The 151th edition of the Havelock Fair in 2023 will be held on September 9-10.
Entrance Fees
A pass valid for both days is $15.00
Accompanied children aged 12 & under are free.
Important : Dogs are not allowed on the site, for safety reasons, given the animal exhibits.

Fair Book + Horse Show Guide
The official 2023 Fair Book is now available (PDF, 8MB).
Program
Saturday
6 :00
Gates are open for exhibitors only
8 :00
Gates open to the public
All day
Live music
Antique cars, machinery and snowmobiles display
Chateauguay Valley Garden Tractor Club
9:00
Exhibition halls open
Sugar shanty opens
10:00
Horse show including Gymkhana all day
École au champs (Exhibit for young and old to help promote agriculture and understand the work involved.)
Children's activities (games, story time, face painting, petting zoo)
11:00
Opening ceremony by the president
Indoor exhibitions judging starts
Opening for dairy and 4H Showmanship Exhibitions
12:30 -13:00
Children's races in horse ring
13:00
Horse show continuation
Beef, sheep, goats and pig show
16:30
Door closes for indoor exhibitions (doors open back Sunday 9:00am)

Sunday
7 :00
Gates are open for exhibitors
8 :00
Opening of the gates to the public
All day
Live music
Antique cars, machinery and snowmobile display
Chateauguay Valley Garden Tractor Club
9:00
Doors open for the indoor exhibitions
Sugar Shack
10:00
Children's activities continue
11:00
Heavy horses show
12:30 -13:00
Children's activities continue
13:00
Heritage livestock show
Miniature horse and pony show
16:30
End of events
Various food vendors will be present on the fairgrounds